The Bubble is about actors and filmmakers stuck in a hotel in England, making a bad movie franchise during a worldwide pandemic for the sake of a studio system not to lose money. The film brings together many of today's biggest names in our current era of action/adventure films: The Mandalorian's Pedro Pascal; Guardian's of the Galaxy's Karen Gillian. As well as David Duchovny and very funny comedian Keegan-Michael Key. And as per-Judd-Apatow-usual, Apatow's wife, Leslie Mann, plays a major role as a famous actress, and their daughter Iris Apatow is a famous social media influencer turned action movie star.
The Bubble
will be streaming on
Netflix on April 1st
.
Watch the videos after the jump.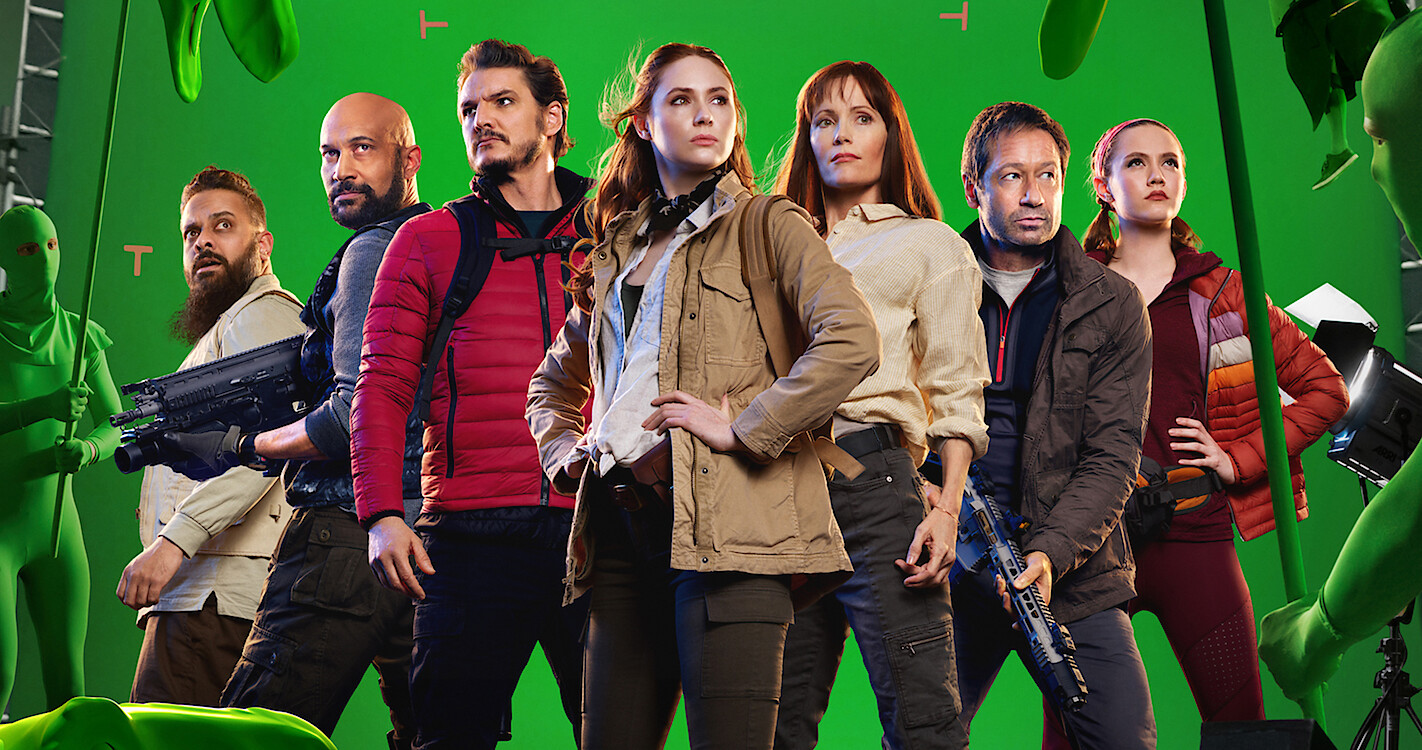 Behind the Scenes of 'The Bubble'
The Bubble
will be streaming on
Netflix on April 1st, 2022