KEPLER, is the graphic novel debut of David Duchovny, acclaimed actor and author. This graphic novel takes readers to a new planet with elements similar to Planet of the Apes. The allegory will bring together gods and hominids.
David Duchovny is an actor, author, and musician, best known for his roles on The X-Files and Californication. His most recent published works include Truly Like Lightning and The Reservoir. Now, he has written a graphic novel alongside Phillip Sevy. Sevy has worked on Tomb Raider with Dark Horse Comics and on numerous Top Cow series, including Magdalena, Athena IX and Poseidon IX. He also created the graphic novel The House. In addition to co-writing this original allegory, Sevy is also the illustrator.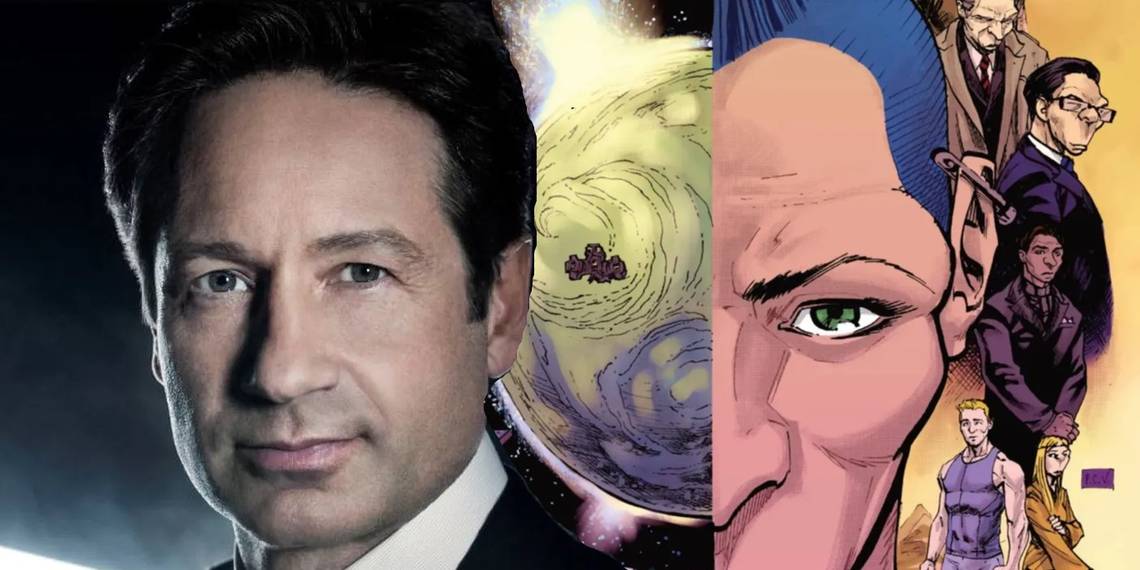 KEPLER is the story of a 16-year-old Neanderthal girl named West, who lives on the planet Kepler, where all Homo sapiens have gone extinct and all other hominids have thrived. When the benevolent space gods known as Benadem return, it threatens to "plunge the world into chaos." West, who has mixed hominid heritage, is the only one who can possibly stop this extinction and save Kepler. It is slated for release on November 29. It is said to be "an allegorical thriller of environmental disaster, colonialism, religion, history, and adolescence told through the eyes of a lonely outsider." Screen Rant has an exclusive preview for the alternate history story.
Likened to Planet of the Apes, KEPLER presents an alternate history of evolution and hominid development. In the preview, a glimpse of the world can be seen that appears eerily familiar to reality. Iconic landmarks have managed to develop and business seems to be usual. Also recognizable are the struggles that are introduced in the preview and synopsis. Climate is a major topic and faith is shown to be an important aspect of this strange new world. For an environment without any Homo sapiens in it, the struggles presented here are very human.
Sevy's previous graphic novel with Drew Zucker, The House also involved history, focusing on US soldiers during the Battle of the Bulge. It added a supernatural element to wartime horror. Now, Sevy's newest partnership is tackling history again, but with a very major twist. This is a reinvention of the entire world's evolutionary and biological history that takes Homo sapiens out of the primary equation. The world has been allowed to develop without them and...seems to be almost the same. However, appearances can be deceiving and this world may suffer from even greater problems than revealed thus far. This graphic novel will also seemingly address the struggles of mixed children, as West has already introduced the fact that conflicts exist between hominid groups.
Comic fans will have the chance to learn more about the Benadem and KEPLER's inhabitants
HERE.